Being in business should give you more life…but it rarely delivers, especially in these challenging times we're living in.
We passionately believe that every individual and business should have the opportunity to fulfil their potential. Imagine being inspired, encouraged, motivated and challenged to achieve this.
That's what coaching is all about…
We have solutions to suit you and your business: Assessments, training workshops, Business Coaching and Executive Coaching programs.
Do you want to grow your profits?

Do you want to get better results from the time you spend on your business?

Or maybe you want to spend less time in the business itself?

Do you want a higher performing team?
How we help people like you…
Our business growth strategies are proven and evidenced-based. In fact, we are so confident in their effectiveness that we offer a guarantee that your profits will more than pay for our service.Tim Coleman, your local Business Growth Specialist in the Rotherham area, has a vision to support and nurture a community of business owners to thrive, grow and facilitate economic transformation of the area.
Executive Coaching
A transparent process that guarantees measurable success, our Executive Coaching Programs are designed for executives seeking to improve performance, change behaviours and develop leadership skills.
Services include
• 1-2-1 Executive Coaching
• Bespoke training workshops
• Support with board-level meetings
Medium and Large Business
Measurable, results-based coaching for business owners with teams of 5-250 seeking to improve leadership,  management and profits, build highly engaged teams, scale up or change direction.
Services include
• 1-2-1 coaching
• Team training workshops
• Strategy & planning facilitation
Small and Micro Business
Are you a solopreneur, a small business (team of  less than 5) or a start up? Using proven strategies we will support you in your journey to grow your business through growing your capability.
Services include
• Webinars and seminars
• Interactive workshops
• Group coaching programs
Ask us how you can accelerate your business success?
Everyone considers the cost of a book, a course or coach.
But no-one considers the cost of being no further forward in a years' time!
What could coaching do for you? 

"ActionCOACH has helped me reignite the passion I have for my bussiness" Tom David – Owner Terrace Threads. Check out the ActionCOACH Youtube channel for more fantastic testimonials.
GrowthCLUB is a workshop that makes creating strategic plans for your business both educational and fun.
Build a step-by-step, bespoke action plan for the next 90 day 
GrowthCLUB is a 90-day business planning workshop that will help you create a framework and  guidance for your success. We will inspire and assist you to build a step-by-step practical and relevant action plan for your business. This 90-day growth strategy, is aimed at driving more profits into your business. This is the first step to working ON your Business and not IN it!
By the end of your first GrowthCLUB, you will:
Learn proven action strategies to increase your sales and profits
Take control and have clear business goals and targets for the next 90 days
Have a detailed action plan of how to achieve your goals
Build vision, focus and enthusiasm for the next 90 days
Form contacts with a group of like-minded business owners
Learn SYSTEMS to achieve more in less time
You will walk away with…
A functional, action-driven business plan
Top tips for stretching your marketing budget
The tool for attracting and developing the best people for your team
Strategies to grow your customer base
The secrets to managing cash flow
The opportunity to network
Ideas to accommodate to changing environments
Business Growth Events
Upcoming Events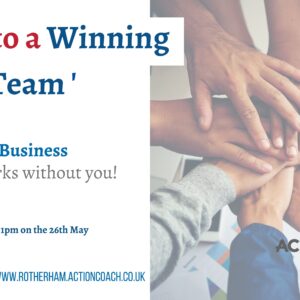 '7 Keys to a Winning Team'
If you are like most business owners who want to not just survive but thrive and want more customers, more revenue and more profits, then this seminar is for you. Join us on this power-packed seminar where you'll learn how other business owners are growing their profits through ActionCOACH.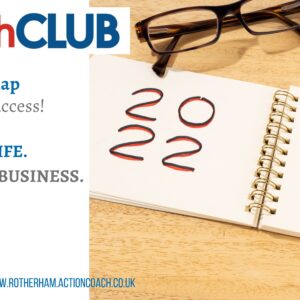 GrowthCLUB July 7th
GrowthCLUB is a workshop that makes creating strategic plans for your business both educational and fun. Build a step-by-step, bespoke action plan for the next 90 day  GrowthCLUB is a 90-day business planning workshop that will help you create a framework and  guidance for your success. We will inspire and assist you to build a…
View the full business events calendar

Tom David - Terrace Threads
Tim has gone above and beyond to help not only my business but me as a person make positive changes that will stick with me for the rest of my life.

Tim has become a friend and I enjoy our sessions together and have found great value in his time and advice.

Sara Mogford - Managing Director, e-clinic Limited
"I wanted to let you know how beneficial I have found the coaching. I found the advice and support invaluable in making better sense of my business. The ActionCOACH tools you provided and the relevant documentation such as marketing materials have saved me lots of time.
I am now selling a business which I purchased 6 years ago for £15,000 for £300,000."

Nigel Hartland - Illustrated Solutions
I've attended two of Tim's sessions now and have found them to be engaging, informative and inspiring. Tim has a calm and assured way of helping to explain somewhat difficult business concepts in a much simpler way that resonates with his audience.

Having such face to face meetings is also an excellent opportunity to network with other businesses and Tim is very adept at using the real world experiences of the audience to explain a concept to the benefit of others.

Tim and his colleagues create a very welcoming environment which is conducive to helping business people feel relaxed and safe to explore issues within their business practices without feeling judged.

I would recommend attending any of these sessions if you are keen to develop and improve your understanding of the business world and how subtle changes can have a profound impact on your business going forward.

Javan Bramhall - Digital Glue marketing agency
"The results you get from ActionCOACH go way beyond the financial. They absolutely deliver return on investment on any financial investment you make – in my case 10 times over at least. But more importantly than that, they allow you to focus on the things that really matter and are really important to you"

Stephen Farguharson - Fargs
"We're making more money, we've got more customers, we've got happier customers, we've got happier staff, right across everything it's helped. My wife, I think would tell people to use ActionCOACH more than I would, just because she's seen such a change in me."

Melanie Tillett - Tillet's
"We were at absolute capacity, running around like headless chickens, no direction. What it did was it focussed our minds and allowed us to sit down and think about what we wanted and where we were going. Now we have a 99% Gross Profit Increase & a Massive 203% Net Profit Increase!"

Tim is brilliant at explaining how to grow your business by setting achievable goals and having an action plan. If you want to create a business to be proud of that gives you a happy balanced life, I'd recommend you speak to Tim.
Get In Touch
How Can We Help You?
Send a message
Contact info
Rotherham - ActionCOACH ActionCOACH Rotherham,
(360 Business Growth Ltd.),
139, Furlong Rd,
Bolton Upon Dearne,
Rotherham,
South Yorkshire,
S63 8HD